Bradyn's Buddies - Autism Walk Team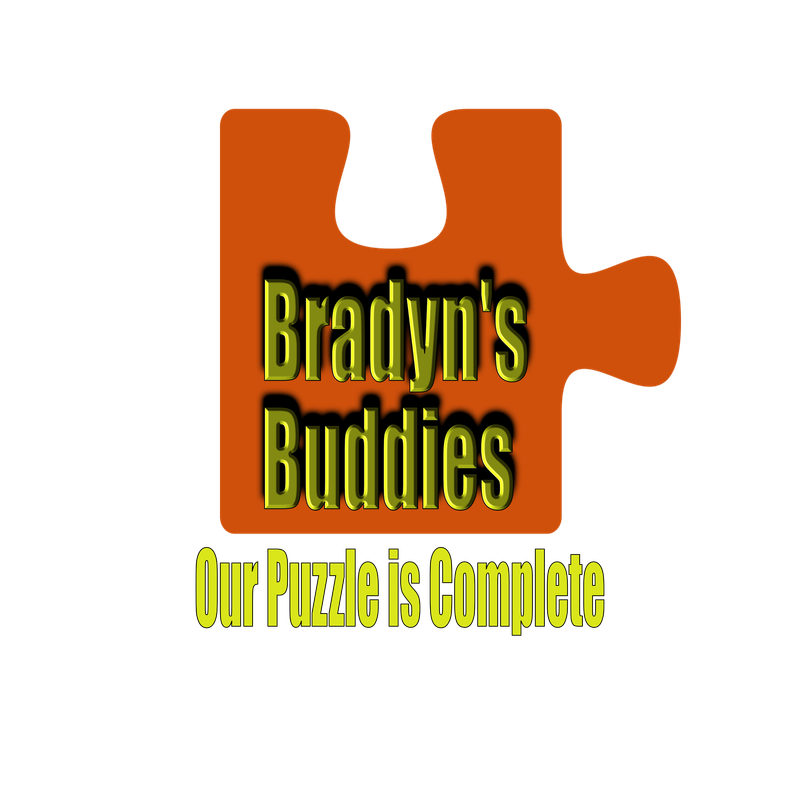 This Collection is For Those Taking a Journey of a Lifetime
Autism is found in 1 out of every 54 children.  Autism comes in a variety of forms or strengths.  
Thanks to Lynn and Todd Roselli in Massachusetts, Dave's Logo Designs is the official partner of the Autism Speaks walk team.  Their team, Bradyn's Buddies proves that autism isn't a disorder, it's the missing piece to their family's puzzle.  
For every item sold in this collection, we will donate $2.00 to their team's walk in September.