Drinkware and Mugs - Sipping never was so Stylish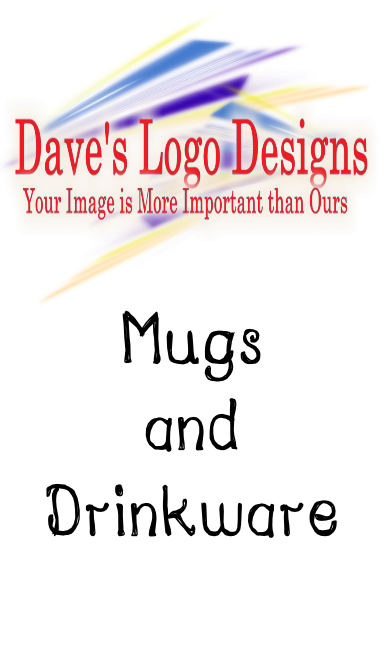 Sip in Style with These Mugs
We love our hot coffee in the morning. We know you do too. What we bet you didn't know was that you can work with us on designing a mug, and we can make your favorite mug, the mug we helped you make.
NOTE: We will not create any mug that is dubbed offensive by us, promoting hatred towards any group, religion, sexual orientation, gender or ethnicity. Dave's Logo Apparel reserves the right to refuse to design. We will not use anyone else's work without written permission from the creator. We will not use copyrighted characters/images in any product we create (knowingly).
To give us your idea for a mug or drinkware, e-mail us at daveslogodesigns@gmail.com.