Adult Apparel - Your One Stop Shop for both Men and Women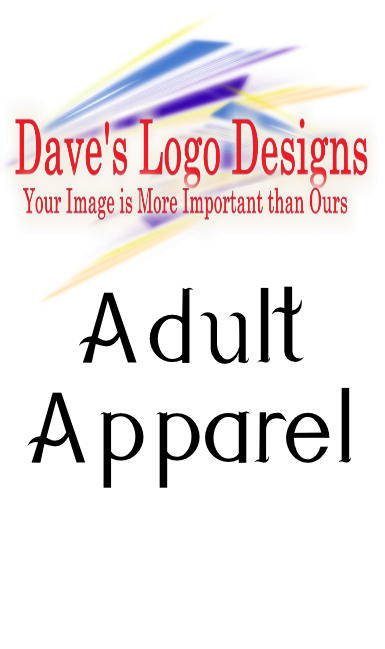 Adulting has Never Been More Comfortable than This
You are now adulting in style.  Most of our items are fully customizable. Read the description. If you want to customize it, just fill out the form and we'll be with you.
With so many great products in our adult apparel collection, you should never feel like you can't find something nice to wear. Some of our adult apparel can be found in the
Customize Your Style
When we say "Customize Your Style", we're even talking about creating products. We'll work on a specially lowered price, but we'll never remove it from this store. We want to see you comfy and happy.
You still don't see anything you like?  Send us an e-mail at daveslogodesigns@gmail.com, and tell us what you'd like. Most times we won't charge you for even creating it (especially if we like it).  Note that if we create it, and you approve it, you must buy it.  If not, we may send an invoice for "services rendered" 
We love what we do, and we hope you'll see why we believe your image is more important than ours, and our adult apparel collection proves just that!