Welcome to Dave's Logo Designs and Apparel
NOTE: We cannot recreate or use copyrighted images, no exceptions. Dave's Logo Designs holds the right to reject a design idea that may infringe on the basis of copyright or other reasons.
Welcome to the official home of Dave's Logo Designs and Apparel! We are here to prove that your image is more important than ours. How we plan on proving this is by working diligently with you through every step of the process until it's so good you want it NOW. If we haven't achieved that level of happiness, we will continue to go on until we do achieve that level of happiness.
Our approach is that nothing is paid for until you are begging to have it, and love it so much, you wish you could hold it. We don't want you to settle, we want you to be picky... after all, it's your image.
Beyond our logo designs is the apparel that we love to create for your business, team, or personal use. We're proud to introduce our charity collections like Team DeLila Collection, celebrating a young girl's tragic loss to cancer, but mom's dedication to help research and help future kids who get cancer have a better shot to beat it. Our show collections like The OTPH Show, or giving your Bowling Team a look that everyone will see and admire. We're not above creating your look either. Look around at what we've already done, but don't worry, if you can't see what you like... we'll work with you to create it.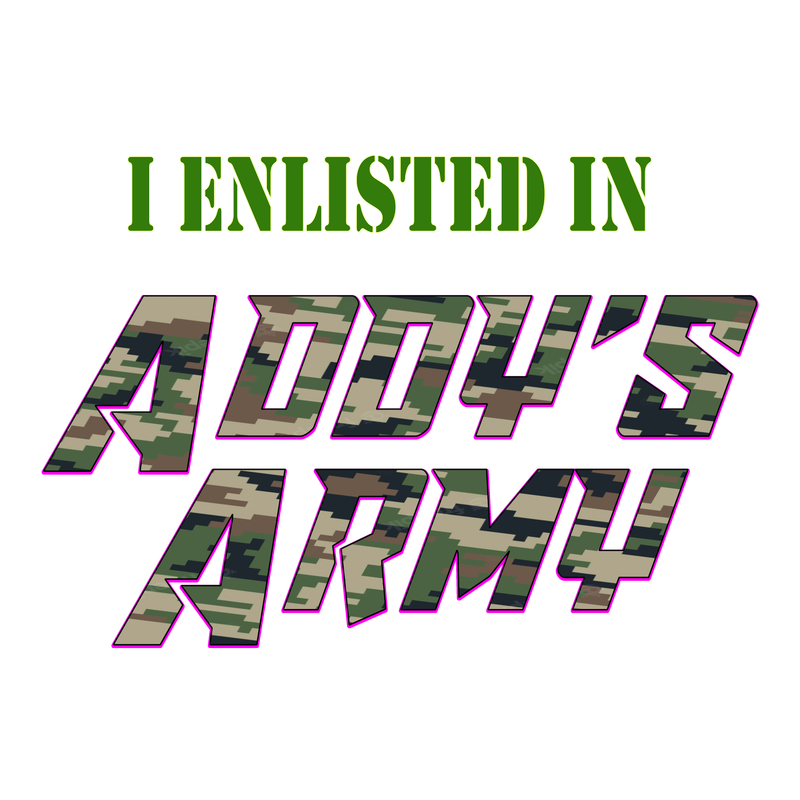 Now, we are proud to introduce the Addy's Army Collection! We are helping the family of 6-month-old Addy of Massachusetts, as she fights childhood cancer. A portion of all the profits from this collection, which should start growing, as fast as we can design, will go directly to the family, to help offset the rising medical bills. Attention!!!! Addy's Army FALL IN!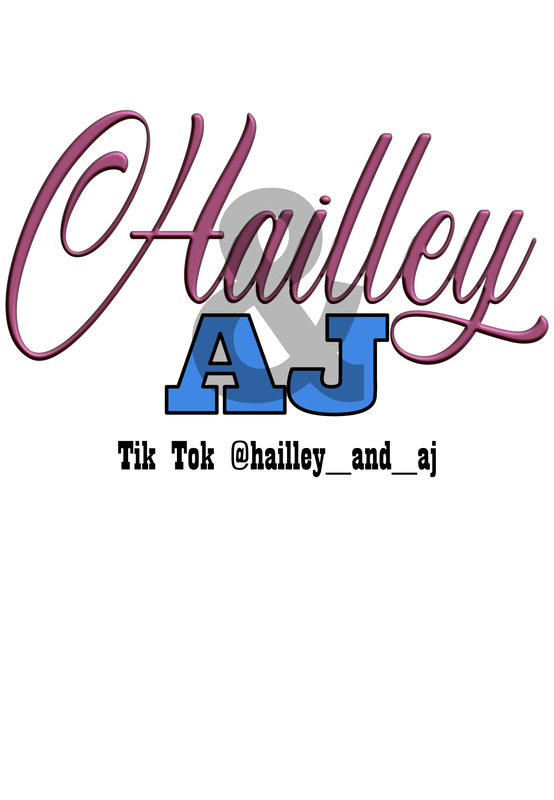 Hailley and AJ are Here At Dave's Logo Apparel
There's no denying our excitement to have Hailley and AJ, Tik Tok Stars on our team of merchandise we provide! These two wonderful people are tearing up tiktok. Follow Them on Tik Tok where you can see all their content as the lovely Hailley and her favorite man, AJ, entertain the masses.

Hailley and AJ will never disappoint, and neither will their collection.