Charity Designs: Style for a cause
Drinkware: Sip in Style
Bowling team shirt designs
Welcome to Dave's Logo Apparel
We are here to prove every day that your image is more important than ours. Whether we're making you a shirt just for you, designing your business' logo, or anything we can do. We're not done until you just can't live without it anymore.
What exactly does that mean? Well, if you're not so happy with it, you want it in your hands... we're not done designing. We want you to not only be happy, but literally so overjoyed you can't stand not having it.
We want you to know that you're our only focus, and until your project is complete, you don't owe us anything, and we're not in a hurry to get your money. We know that we'll get it right. You're not picky, overcritical or anything. You want what you want, and you're fully entitled to that here at Dave's Logo Designs and Apparel.
NOTE: We cannot recreate or use copyrighted images, no exceptions. Dave's Logo Designs holds the right to reject a design idea that may infringe on the basis of copyright or other reason.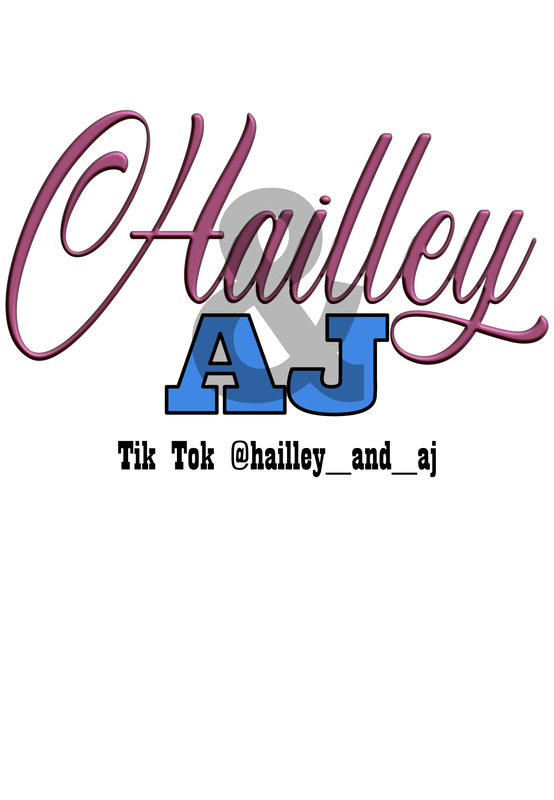 Hailley and AJ are Here At Dave's Logo Apparel
There's no denying our excitement to have Hailley and AJ, Tik Tok Stars on our team of merchandise we provide! These two wonderful people are tearing up tiktok. Follow Them on Tik Tok where you can see all their content as the lovely Hailley and her favorite man, AJ, entertain the masses.

Hailley and AJ will never disappoint, and neither will their collection.