---
---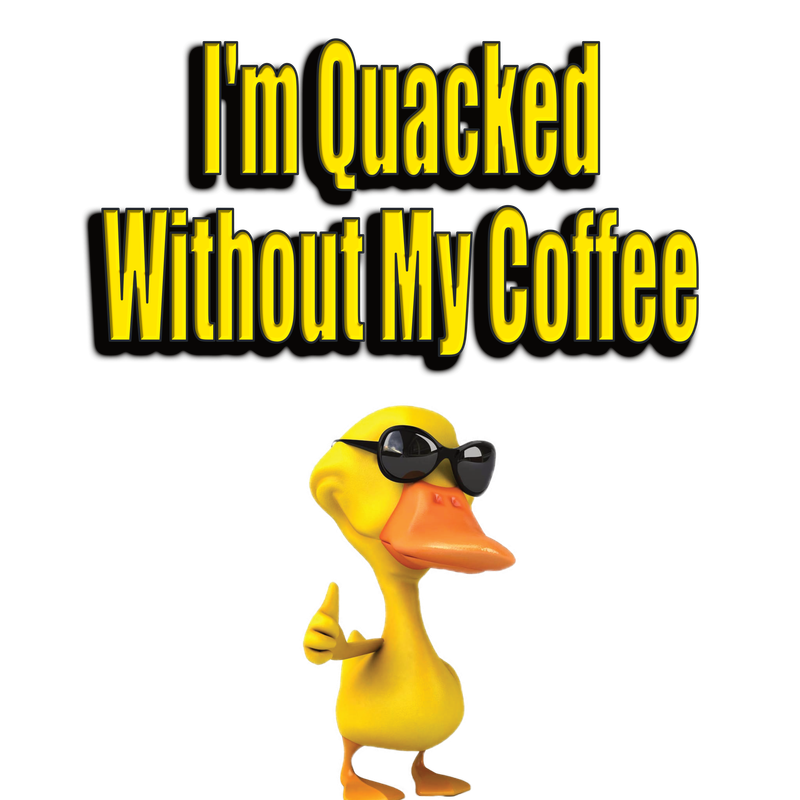 I'm Quacked Without My coffee
This Item is Unavailable for Customizing
While working with 9-year-old Ian Mason, we tapped into his creative pun side, and we knew that this had to go in. We're excited, because we too are quacked without our coffee. He's a creative kid, and we're excited to release this mug with his help!
We also have a stainless steel coffee mug with this same design.  We figure if you're on the go, you would be quacked without coffee too!
Click Here to view the Stainless Steel Travel Mug.
---