CustomCat
Coffee With a Porpoise 11oz Mug
Regular price
$12.00
$0.00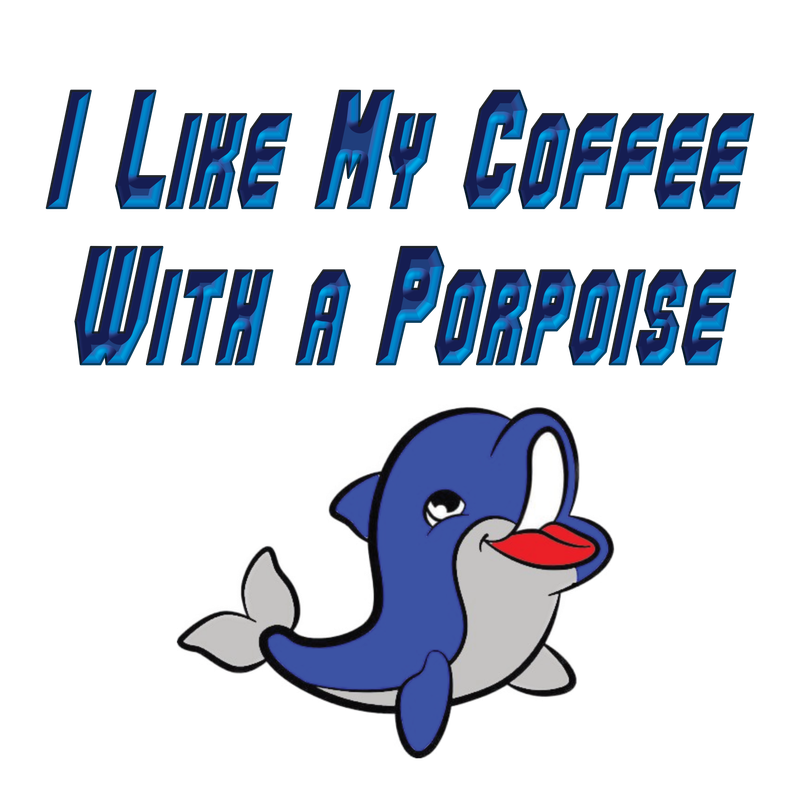 Now your Coffee has a Porpoise
This Item is Unavailable for Customizing
Everybody has a morning routine. With most of us, it starts with that first cup of coffee. One would say your first cup of coffee gives your day its purpose. At Dave's Logo Apparel, we mean it gives your life Porpoise!
This project and its 15oz counterpart were done in a collaboration with Dave's Logo Designs and 9-year-old Ian Mason. This mug was brainstormed on a walk around the block. Ian and our team came up with this design for smiles. While the color changing mug adds an element of magic to having "Coffee with a Porpoise".
Click Here to view the 15oz Coffee with a Porpoise mug.
---
More from this collection