---
---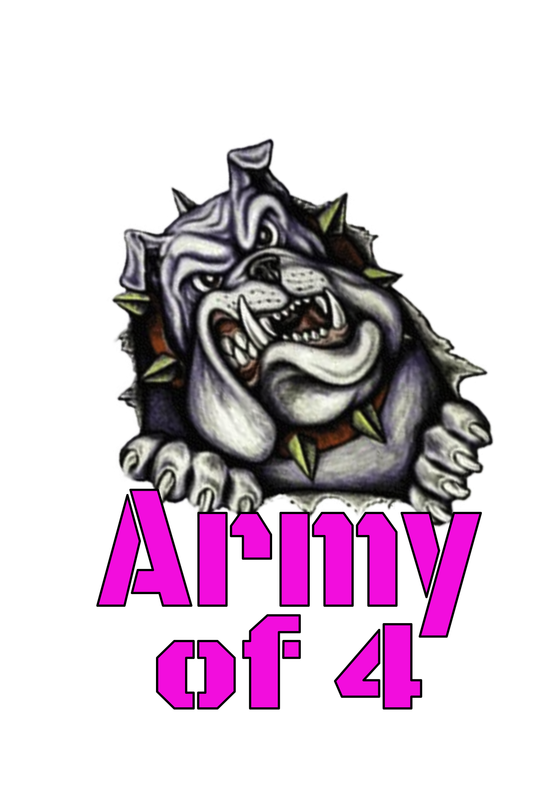 This Item is Available for Customizing - See Description
The Army of 4 is Invading a Lane Near You
The Army of 4, a bowling team out of Chicopee, Massachusetts, has their marching orders, and their lanes are the target. These guys are so good, the pins don't stand a chance
Customizing Instructions
Before you order, you must send us an E-Mail and tell us what you do. Please follow the guidelines
You can change the name on the front or remove the name (if you do, the cost of the shirt goes DOWN).
You can change the color of the shirt (let us know what you'd like), and the color of the Font (let us know as well).
We will e-mail you a preview of the shirt design, if you approve, we will put the shirt in the store, and you MUST Purchase it.
Please note that name changes may be rejected if they're offensive or inappropriate. We won't be the ones offended, but if we deem that anyone COULD be, we hold the right to reject the name.
Click Here to view all the items in the Adults Apparel Collection
Click Here to view all the items in the Bowling Teams Collection
Shirt Style is Gildan G500 5.3oz Cotton Shirt
---