---
---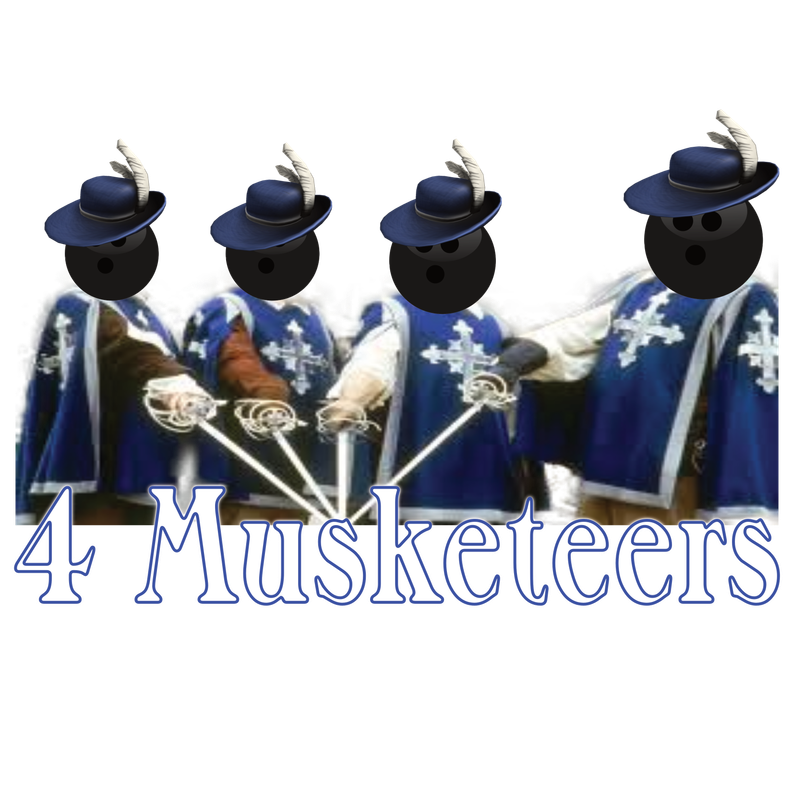 All For One, And Strikes For Joel!
This Item is Unavailable for Customizing
We're proud to Cheer on Joel, Deb, Chris, and Jay as they protect the lanes from other teams. We're here to cheer you guys, and hope that this season is full of fun, victories, and the Musketeer Spirit!
This shirt is Joel's... Or Should we say D'Artagnen's! Go get 'em, Joel!
Click Here to view all the items in the 4 Musketeers Collection
Click Here to view all the items in the Bowling Teams Collection
Click Here to view all the items in the Adult Apparel Collection
Shirt Style is Z61x Premium Short Sleeve Shirt
---