Airway Friends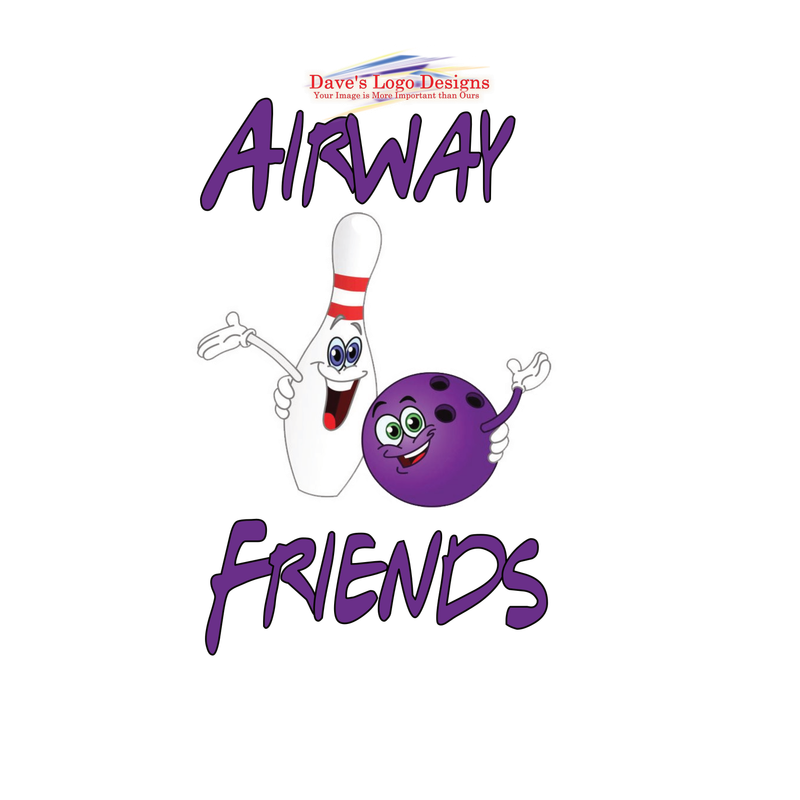 The Airway Friends are Now at Dave's Logo Apparel!
We're proud to sponsor this small league of bowlers here at Dave's Logo Designs and Apparel. What they get are t-shirts promoting their team (with our logo of course). In return, we get the knowledge of knowing our personal friends are looking as great as they bowl!
If any one of our awesome clients (yes, that's you who's reading this) purchase it, we'll donate money to the league. That's how we roll here at Dave's Logo Designs!